Frendzie Trainee Juuso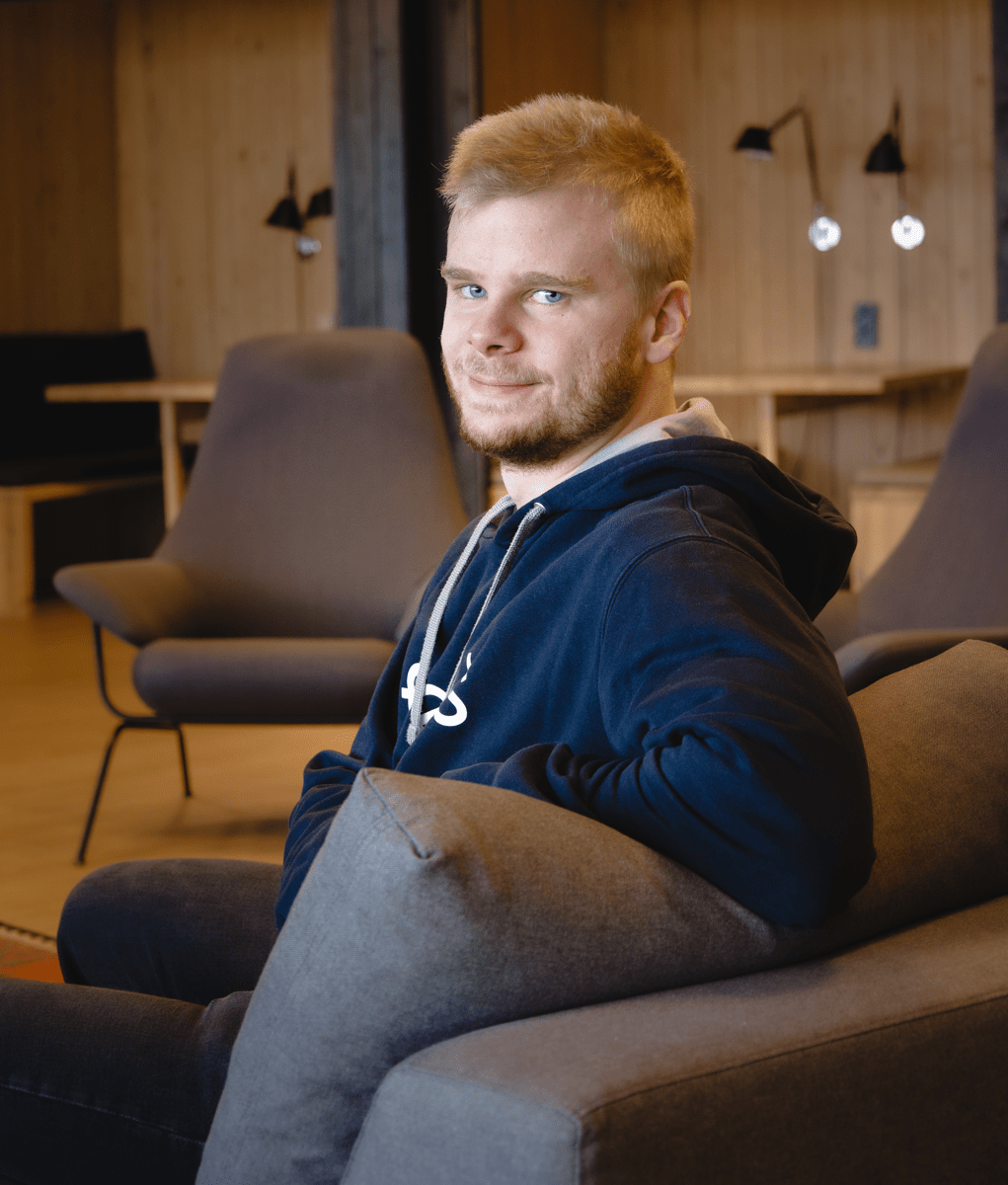 Juuso, an integration developer at Frends, originally came to the company through a trainee program. Read more about Juuso's career story on our blog and find out what he has learned during his traineeship.
How did your career start at Frends?
I had been studying information technology at Aalto University for three years, but I hadn't accumulated much work experience in the field. I thought it was time to gain some experience in the IT-field before diving deeper into my master's degree.
I was looking for a diverse work experience, and Frends seemed like a place where I'd be able to develop my skills in a wide range of projects and industries.
I had been following Frends in social media for a long time, and the good impression they created kept me interested. Finally, the right opportunity came along with the Frends trainee program, and I was able to start my career as a junior integration developer.
What did you get to do as a trainee?
I started my traineeship in the Energy team which, as the name suggests, specializes in energy sector clients. I was immediately welcomed into the work community and quickly found myself with some very interesting tasks in the field of integrations.
After a comprehensive on-boarding, I started by working on simpler tickets, which gave me time to get to know the Frends platform and the other technologies we use. As my skills developed, the tasks became more demanding, which I think is great for skills development.
My week mainly consisted of working on integrations and attending various meetings. The integrations themselves were implemented on our own low-code integration platform, Frends. Frends has a graphical web interface that allows you to orchestrate different processes and plan and implement how information moves from one place to another. Frends is based on C#, so I got to write code in C#. I did also some SQL queries and some XML and XSLT work. Other tools I used included Jira, LINQPad, Postman, and MSQL Server Management.
After spending a few months in my trainee role, I started to communicate with clients, and now I am in almost daily contact with them.
What have you learned, and how was your traineeship?
During my traineeship, I learned a lot about integrations, among other things, because I was not familiar with integrations before. Frankly, I didn't even know what integrations were. :)
Frends has been my first IT job, so I've learned a lot about different technologies in general, but also about work life skills and things such as communicating with customers.
Technologies I learned include Jira, Confluence, C#, JSON, XML, XSLT, and SQL.
I think it was good that I received a lot of support and feedback from other frendzies during my traineeship. In addition, tools for quick learning were available. I have also been able to ask everyone for help with a very low threshold if there is something on my mind. Everyone has been very helpful and willing to support my learning, which has felt good.
Frends journey continues
After my traineeship, I was offered a position as an integration developer. I took the offer because I found integration development meaningful and I have really enjoyed working with my team.
In addition to my own work, I now also mentor two of our junior developers who have come to Frends through summer jobs. It's been nice to share my knowledge and, at the same time, see how much I've learned. Mentoring has also been fun because new people bring fresh, new ideas that I might not have thought of myself.