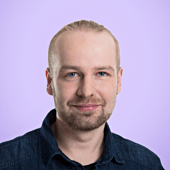 Pawel, Head of Delivery, Poland: "People always come before profits"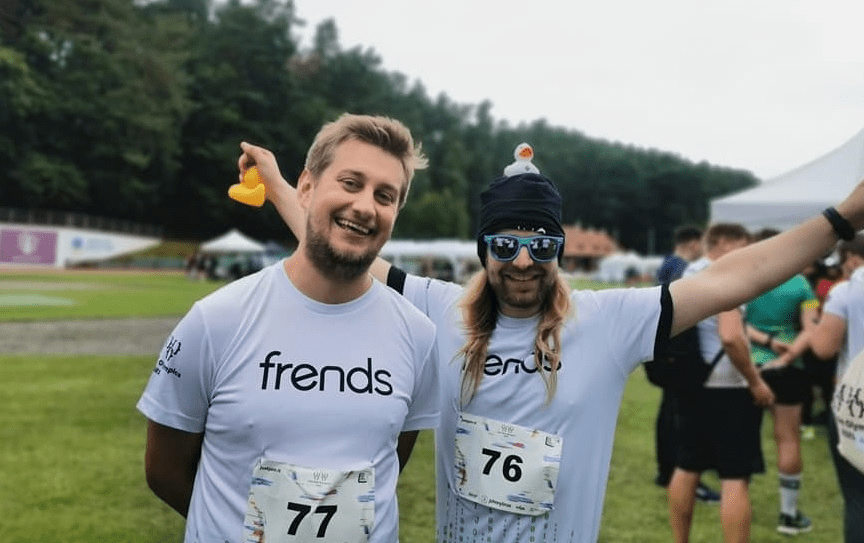 Pawel Kowalski, Head of Delivery, Poland, describes his role as keeping everybody happy. His approach to leadership focuses on the people, resulting in a highly valued culture with low quit rates and high happiness.
The Polish frendzies have a unique working environment. A house with a beautiful garden open for barbeques, monthly pizza gatherings, and free massages, however, is just a fraction of what creates employee satisfaction. The real reason is the people-centric leadership style of Pawel, who works every day to keep people happy.
"I've taken inspiration from the best and worst practices I've encountered in my career. The main goal is to keep relations as human as possible. Everyone has good and bad days and should be treated as a person – not an employee."
With constant communication and transparency, Pawel ensures that employees know what's happening and that they are cared for. Being an ex-developer, Pawel understands the needs of his team members and works to remove obstacles from their way.
When hiring new team members, Pawel refuses to judge people too quickly. The trial period gives enough time to get to know each other and see if the candidate's experience and personality fit the team.
"I don't believe in exhausting or grilling recruitment processes as getting to know someone during interviews is impossible. There are important questions about technical competence, dealing with failure, or determining the candidate's motivation, but it all comes down to the trial period. We take pride in good onboarding and supporting the newbies."
On top of the right competence and motivation, Pawel looks for honesty and openness in people.
"We work eight hours a day, so you must like the people you work with. The great thing about a strong culture is that it can change people. When treated friendly and with trust, they have no reason not to treat others with the same respect."
Rewarding work with freedom and flexibility
On top of the culture, the nature of work significantly affects employee satisfaction. Pawel likes to call Frends iPaas a tool that makes a developer's life easier. A low-code platform helps do anything faster, and there's no need to maintain or monitor code.
"Integration development is rewarding, and the endorphins come from quick wins.
You get to deploy fast, unlike in full coding, where you might have to wait for months or even a year. With integrations, your work matters, and it doesn't need to be done repeatedly."
The Frends Poland office has a low hierarchy and no micromanaging. The developers get a lot of freedom and are encouraged to take ownership of their work. However, constructive feedback works for everyone's benefit.
"People need to speak up if they see something requiring improvement. Mistakes happen, and anyone can benefit from a second opinion on their work. It is not about undermining anyone's work but assuring the highest quality for the customer – our common goal."
The working hours are flexible, and Pawel actively encourages people to take a walk outside or enjoy the sun while they can. At times, strict deadlines require working overtime, but Pawel makes sure to compensate when possible.
"My leadership builds greatly upon how I would like to be treated. For example, I ensure that people can just leave and forget about their work in case of sudden emergencies. I try to take over and delegate responsibilities so they can peacefully focus on what matters most for the time being. People should always come before profits."
Interested in joining Frends? Check our open positions and contact us!