From theoretical physics to integration development: "In both worlds, one must be comfortable with feeling stupid sometimes."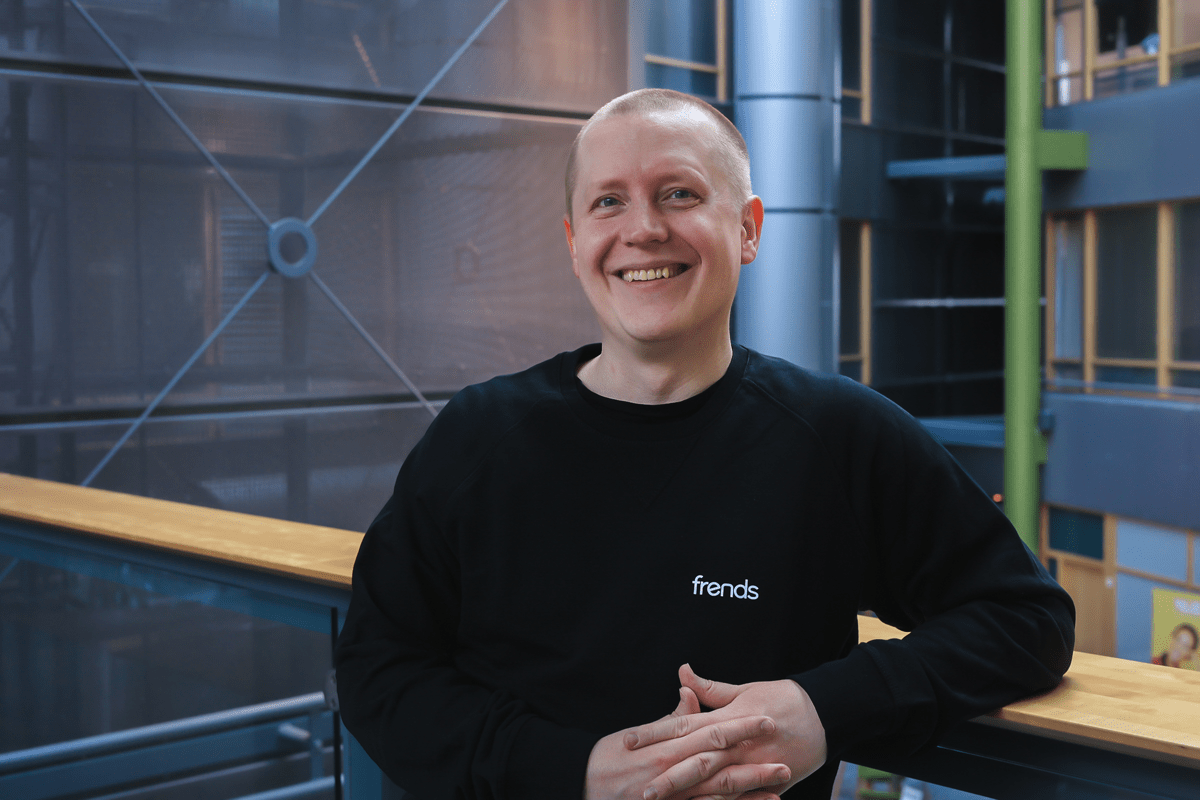 Kai is a Doctor of Philosophy from theoretical physics that left the science world behind and found a new career in integration development. For Kai, the research work at the university and developing integrations at an IT company share many similarities. Both require teamwork and being comfortable with not knowing everything.
Growing up, Kai liked to play with computers and took a few coding courses. He helped his architect dad build and deliver CAD computers at a very young age.
"Battling with issues encountered during installations was so frustrating that I promised I would never end up working in the IT industry."
After high school Kai chose to study theoretical physics at the University of Helsinki, which led him onto a 7-year career path: first as a research assistant, then as a Ph.D. student, and finally, for a short while, as a postdoctoral researcher at the Department of Physics, Division of Atmospheric Sciences (nowadays INAR).
When it was time to look for a postdoctoral position abroad, Kai struggled with finding a suitable one. In addition, he knew that he didn't aspire to become a professor due to the massive bureaucracy involved.
"Post-doctoral life can be rather unstable unless you get a tenure-track position at a university. Most often, this requires completing a few postdoctoral fellowships. So I pondered various options, even relocating to Japan, but eventually pursued a more stable career."
Kai's friend at Frends recommended the Finnish IT company and made Kai apply for a Junior Integration Developer position. Frends provided on-the-job training for Kai, who had no previous integration experience but knew the basics of coding and was dedicated to breaking into a new field.
"The interviewers were concerned if the job was challenging enough for me long-term. It turned out that even though the basic work with Frends iPaaS is rather simple, it requires constant problem-solving. In every project, the circumstances are unique, and you get to broaden your knowledge."
Nowadays, Kai works at Frends as an Integration Architect. Kai enjoys working with customers and finds that excellent team spirit with colleagues is critical for job satisfaction.
"The nature of work is similar to the science world. We work in teams to support and challenge each other. Furthermore, we must tolerate not knowing everything and even feeling stupid sometimes – which can take persistence, bravery, and open-mindedness."
Sometimes Kai struggles with letting go of work-related thoughts in his free time. For Kai, it's about the genuine desire to learn new things, which has been a lifelong companion. In high school, he spent four years taking over a hundred courses as everything felt fascinating.
"Due to my curiosity and commitment to my job, it's often challenging to stop processing ideas. However, I am relatively comfortable admitting what I don't know yet and dealing with the fact that there will always be new things to learn."