Integration development close to nature – Remote work at its best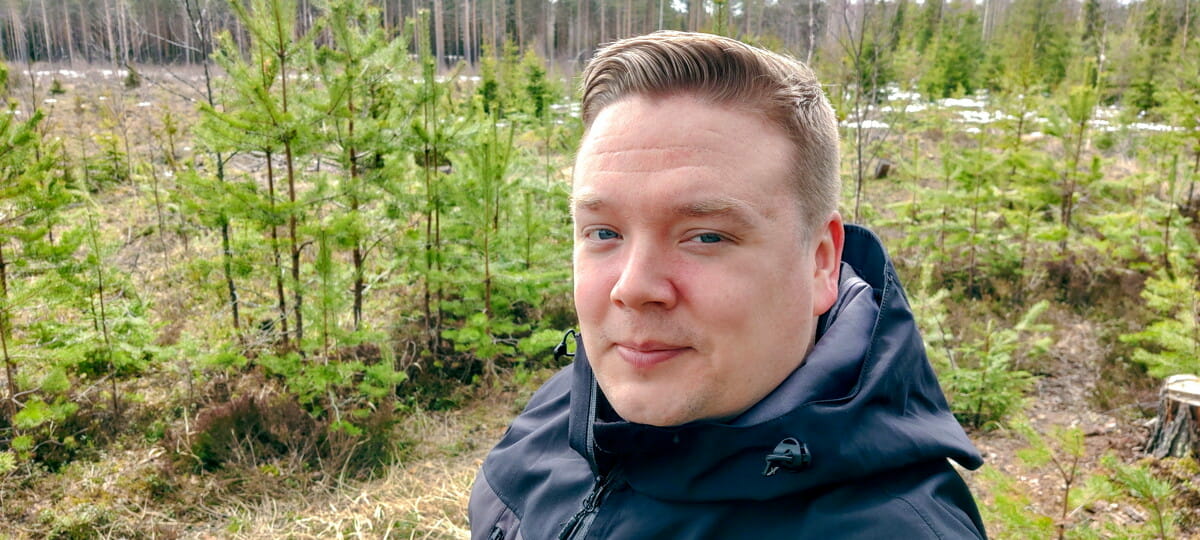 Ari Kankainen, a Senior Integration Developer at Frends, works remotely from a small town, Mikkeli. Kankainen started working at Frends in February 2021 and has only visited the Espoo headquarters a few times. No requirements have been set, though.
"I spent a day in Espoo as a part of my induction. Since then, I have only visited a Halloween and Pre-Christmas Party. So it was nice to meet my colleagues face-to-face, although we constantly chat online", says Kankainen.
Starting a new job was straightforward as Kankainen worked with Frends integration platform in his previous career. This was one of the reasons why Kankainen decided to apply to Frends later on.
"In my previous job, we were bidding for integration platforms and really challenged the salespeople of Frends. Their expertise, combined with the simplicity of Frends, was very convincing. I realized that in my field, this is as ground-breaking as inventing sliced bread", grins Kankainen.
Previous experiences with integration platforms were different. Kankainenfound them expensive and complex to use. SaaS-based Frends, on the other hand, was secure, efficient to use and allowed using C#, which Kankainen was already familiar with.
A job that allows a unique lifestyle
Kankainen finds the serenity in Mikkeli tangible. While living in the Helsinki area, his workdays could take up to 10 hours, but now distances are short, and the lifestyle is more relaxed. As a result, he has more time to spend on leisure activities and his family.
"Being surrounded by people who are truly capable of enjoying life is amazing as it catches you too. I have had the time to take up new hobbies, like motorcycling and playing the guitar", says Kankainen.
Kankainen appreciates the flexibility of Frends as an employer as it allows combining a challenging job with a unique lifestyle.
"In the recruitment process, my home town was never considered a problem. They were only interested in my competence."
Kankainen feels he has quickly become a part of the Frends community. In addition to regular team meetups and virtual coffee breaks, they have monthly Q&A sessions, in which one can share different matters very freely. In addition, the development team has its own monthly tech meetings that go deeper into the technology, like new features of Frends.
For Kankainen, Frends is a workplace that genuinely makes you feel appreciated as an employee. The active community is always there to support.
"It is great to have the support of many professionals. You are never left alone with your struggles."
The family of Kankainen does not miss life back in the Helsinki area. On the contrary, even Ari's wife, born and raised in Vantaa next to the Capital of Finland, has implied that the next possible move would be even to a smaller town.