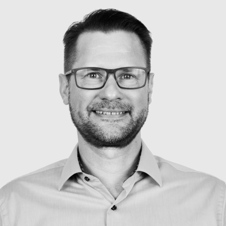 Robert, Head of Delivery, Sweden: "We get to work like a startup, with a steady financial and expertise safety net"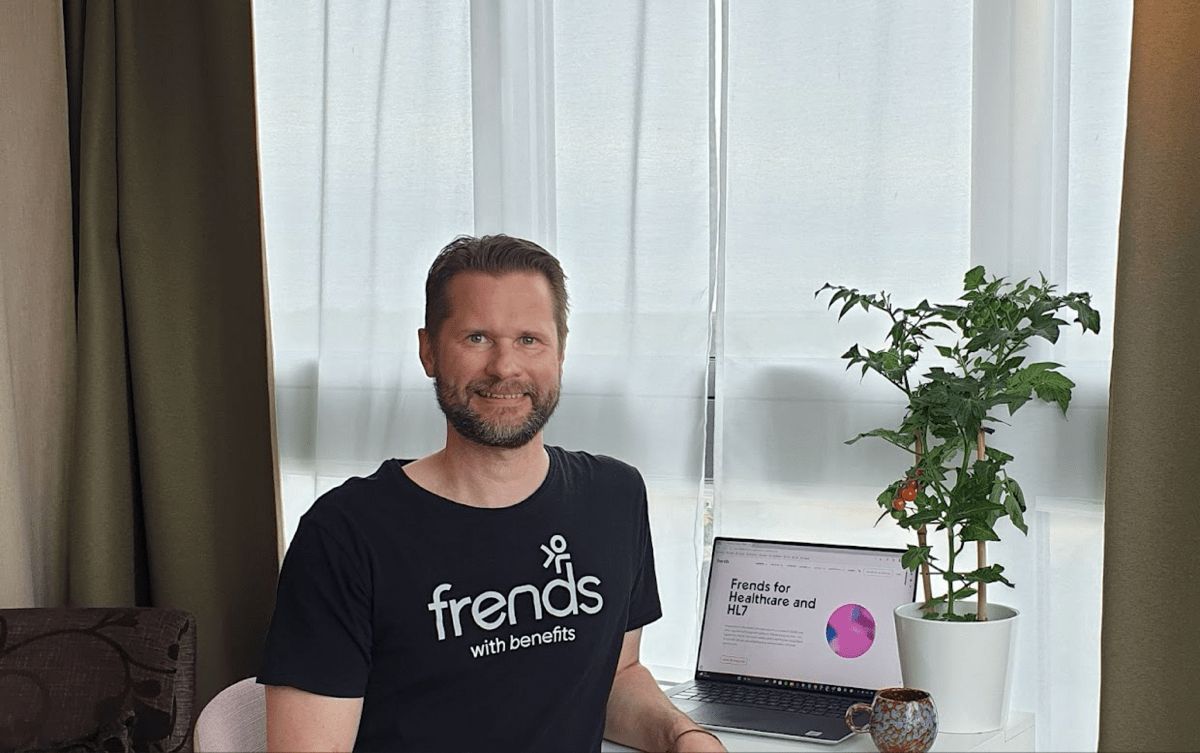 Robert Bansell, Head of Delivery at Frends Sweden, runs a distributed team that combines the advantages of a startup and a larger company. Bansell's ambition is to make room for people's passions and personal growth.
In 2018, Bansell was the first integration developer of Frends Sweden. Now, he runs a distributed team across Sweden and helps business analysts, service managers, integration architects, and developers succeed.
"Happy personnel creates happy customers. One of our benefits is having all experts working so closely together. Hence, we get an overall picture of each project and can learn from each other. Trying on a different role is also an option if pursuing a new career path feels appealing."
Bansell focuses on creating and maintaining a team feeling with regular online meetups and after-work events. He wants to be close and available for any matters so everyone feels safe.
The nature of work is flexible, allowing people to work from home or use one of the many offices across the country. In addition, frendzies get to travel for customer meetings and company events. Bansell describes Frends Sweden as a startup with a steady financial and expertise safety net.
"We get to work dynamically like a startup but receive valuable support from the Finnish and Polish teams that help to balance the workload. It's a continuous balancing act between making room for people's passions and personal growth and achieving business goals. Sometimes the time to reflect and evolve comes naturally, while other times it needs prioritizing."
Whether it was looking up new C#-techniques or studying at Frends Academy, Bansell wants to support his team's desires. After all, the work at Frends is most suitable for people with a devoted nature and eagerness to learn new techniques and methodologies. Although any experience in integration work and knowledge of C#, Java, databases, or API handling is beneficial, the best candidate is constantly curious and able to handle and prioritize multiple projects.
"We can get most people up and running with Frends iPaaS as it is a developer-friendly platform with many self-learning materials, especially Frends Academy. The most important thing is absorbing new information, learning about new technologies and business fields, and being passionate about solving customers' challenges. Every day is unique, which should be a motivating factor for our people."
For Bansell, successful recruitment is built on honest communication. Some hard-core developers, such as himself, might first hesitate to work with a low-code platform. Hence, it is crucial to be truthful from the start, point out the documentation, and give access to the handbook.
"Many developers find our platform's ready-made tasks with a visual user interface rewarding. In addition, more experienced developers can take advantage of code snippets or create new tasks of their own to be shared in Frends community. With Frends iPaaS, there's no reinventing the wheel and doing repetitive tasks as all the "basic stuff" is automated. Instead, we can focus on truly interesting matters and evolve."
Bansell considers Frends iPaaS intriguing as it can enter any field, from retail to finance, energy, and utilities. Helping customers automate and make their processes more efficient is fulfilling and keeps the work fascinating. For example, municipalities and regions can streamline their operations in healthcare and see results that benefit many parties.
"Tons of data, such as test results and receipt information, must flow between systems. We can combine serious money savings and enhanced user-friendliness with integration and automation. We are proud to connect silos and help achieve significant results that, at best, benefit organizations, the government, and citizens."
Interested in joining Frends? Check our open positions and contact us!