The role of a Project Manager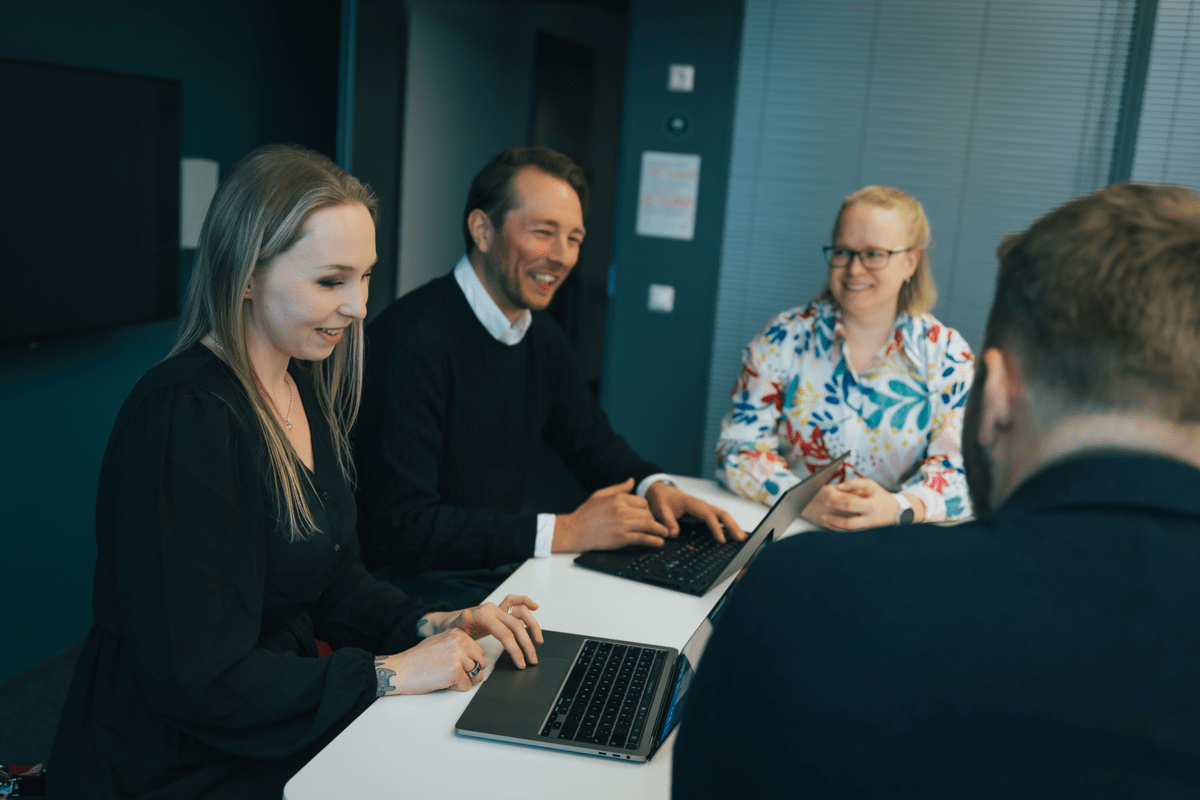 The role of a project manager requires responsiveness, patience, and the ability to succeed outside the comfort zone
Pia Ketola and Veli-Matti Siliämaa describe their work as project managers at Frends and how personality traits beneficial to the work role appear in their free time.
Pia Ketola has worked for Frends since 2008 and Veli-Matti Siliämaa since 2011. The experienced duo leads integration projects around Frends integration platform. The work does not require deep technical knowledge, but interest in the product and its applications is sufficient.
"Communicating technical issues is a part of the job, so in addition to project management skills, a project manager should have some technical knowledge. However, the graphic Frends integration platform is easy to use, due to which coding skills or deep integration knowledge is not needed", Ketola says.
Discipline and determination
For Siliämaa and Ketola, the essential features of a good project manager are discipline, coherence, and persistence. Basic project management skills, such as planning, follow-up, and change management, are more emphasized than the experience in specific working methods.
"No matter the methodology, scrum, waterfall or kanban, discipline and perseverance are essential. We must keep moving forward even when feeling stuck", Ketola says.
According to Siliämaa, discipline is, for example, about agreeing on a communication model and sticking to it. A project manager maximizes the project's visibility and reports to all parties internally and externally. How are tasks proceeding, and what are the actual and estimated future costs? Ketola adds that there is no room for distractions.
"For example, sudden project extensions must be communicated clearly regarding schedule and budget. Sometimes, it might be a sentence in an email, but from the project management perspective, the extension might be significant. A project manager can't shy away from initiating a difficult conversation."
The job remains attractive due to multiple industries, from energy to public sector projects that bring new challenges and people. Ketola and Siliämaa find it meaningful when they get to help customers and a project gets done on schedule and within budget. Ketola highlights that no customer needs to be an IT expert.
"The customer often has a need, but it is our job to help them understand how much time is needed or what technical matters should be considered."
One must always anticipate changes regardless of excellent planning and an experienced team. No matter what, there will always be challenges and even failures.
"In this role, you must be extremely responsive to respond to challenges soon enough and overcome them. An experienced project manager can anticipate early on if a schedule will not be reached and make necessary modifications", Siliämaa assesses.
Follow-up and organizing in the home environment
According to Ketola and Siliämaa, the work is about planning, organizing, and follow-up of tasks. They find similar matters appealing in their free time, as well. Siliämaa admits having created a breakdown chart of the consumption of frozen berries.
"I wanted to monitor how fast our family is consuming berries. Thus, I could have seen if we need to slow down the consumption or, perhaps, buy more berries next year. But, unfortunately, the implementation failed as I was unsuccessful in getting the whole household on board", Siliämaa grins.
On the contrary, Ketola enjoys how her free time has no unnecessary schedules or plans. At work, there is enough. However, a new project must always be on the horizon regarding knitting.
"By the time of the evening news, I must have my knittings at hand. At some point, I tried to keep track of my yarn consumption, but I guess the motivation was not strong enough to keep going", Ketola laughs.