Would you be a good fit as an integration developer?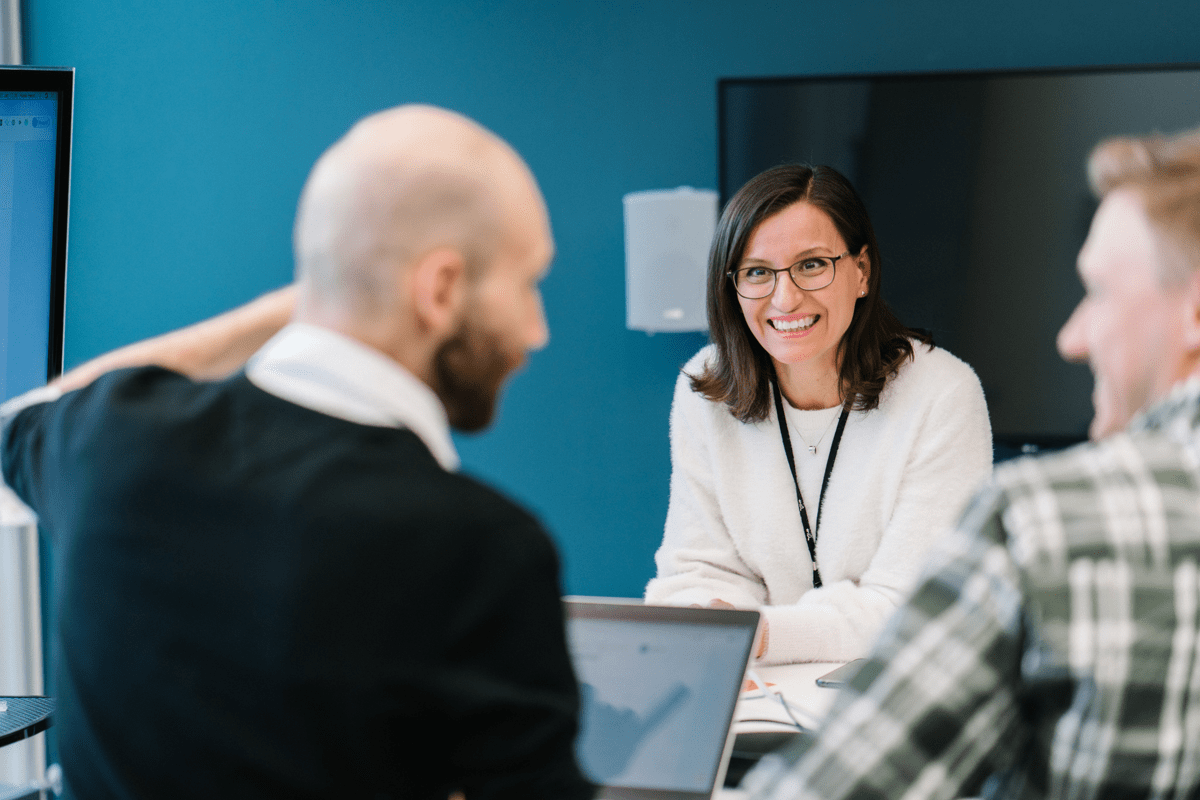 Integration developer's role is not so well known as a term. In this blog we open up the role requirements and describe how the day-to-day work looks like. You can also read more about the role from our previous blog.
What are the job requirements, and who would be a good fit?
Our work requires much logical reasoning and the ability to manage multiple projects, which can be challenging at times. You'll also have the chance to "get your hands dirty" and see the results of your hard work and how you will help the customer's daily life.
The work of an integration developer also requires much more than logical reasoning and programming skills. For example, social skills are needed when, in addition to our colleagues, you encounter representatives of the customer and other system vendors in our work, not all of whom may have much technical expertise. You also need to be able to talk about things understandably enough.
The most challenging part of this job is convincing the customer: the customer isn't always right in our line of work. Sometimes we need to tell them what they need instead of doing what the customer thinks they want. The consultant's responsibility is to highlight their experience and explain how things should be done to the customer.
In many cases, customers tend to ask for so-called point-to-point integrations because they are cheap and fast to do. However, too many subscriptions complicate things in the long run and are challenging to maintain. In this case, we must explain the advantages of a good and scalable integration architecture to our customers.
Communication is usually handled by a Service Manager, Lead Developer, Salesperson, or Integration Architect. But also a Developer can end up with this issue. But in the end, once all the parties on the client side have been convinced, they are usually grateful that we dared to challenge them.
Having patience is a big plus as changes in requirements are common in this role, and sometimes the same thing needs to be done many times. Integrations are always part of larger projects where the customer's back-end systems are replaced or upgraded to involve hectic periods and slow periods. Sometimes you have to wait for others to do their job, and then it's time to buckle down and work hard once more. The ability to work well under pressure will help in this role.
The role of an integration developer is suitable for someone who likes to work as part of a team but also likes to take responsibility, enjoys doing different tasks, learning new things, and solving problems.
As you'll be working with customers and projects from various industries, you'll also have the opportunity to shape your role and everyday work. Thus, it is suitable for a wide variety of individuals.
Why not give it a try?

Get to know our own Frends eiPaaS from our blog and watch a video.